When you join the military, you immediately thrust yourself into another world. The culture and words are different. The people you are working with come from all over the United States and the world with different personalities. And while you only had to deal with your family and friends while at home, in the military there are many people, including officers the men who work with you and other outside interferences. There are some people who may be there to only take care of and benefit themselves. They are not interested in working together to get whatever project done. They are not interested in working together during battle, which could easily cost you the life of others and your life. There are many soldiers who have spoken about those who fought alongside them who were not the best battle buddies. They were concerned about themselves and making sure they were the one who survived. But being in the military has to be a team effort. Your military squad must work together as a team, even as brothers or sisters when going to war. Working together ensures a better success rate of getting out of a very dangerous situation. So why do Blue Falcons think differently?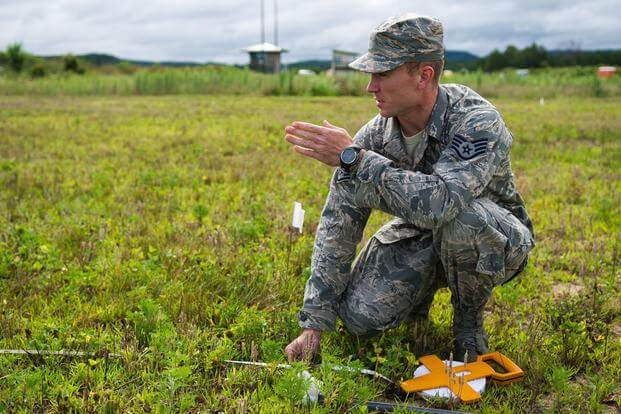 Blue Falcons are those in the military by another more crude name. They are known for doing things for their own benefit. Many of them may be considered narcissistic in nature and seek to do what is most opportunistic for them. They will wreck an assignment if it helps them get out of it They will work in isolation instead of wanting to work in the team that has been assigned. They are usually the most unpopular in the military because of their stance that as long as the are taken of, then everything is fine. Needless to say their fellow soldiers and officers do not think highly of them or their attitude. Blue Falcons are not interested in listening to an officer but instead will work against the system while working to help in keeping themselves alive. A Blue Falcon's actions can easily cause harm to their fellow soldiers, while showing no care about how devastating the injury to their colleagues. The Blue Falcon came about to clean up a more graphic term of buddy fuc...r that was being used by fellow soldiers.
There are still many soldiers who are being called Blue Falcons. And while the military is working on testing and training to help soldiers understand the importance of taking care of your fellow soldier in the field, there are Blue Falcons who are in troops around the world who are causing distress for those working with them. Every military soldier has experienced a Blue Falcon who has had a negative impact on a project they needed to be successful. A Blue Falcon can certainly negatively impact your success rate at getting a military mission done with your fellow soldiers. And the Blue Falcon is the one that no one wants to work with on any mission or project because of their attitude of disdain for anything that requires a team and their concern for only themselves. Get your Challenge Coin Nation Blue Falcon patch here. Or if you want a Challenge Coin Nation Blue Falcon coin, you can get it here. 
About Challenge Coins With Challenge Coin Nation
We at Challenge Coin Nation are a veteran founded company and are honored to be able to continue serving our brothers and sisters in arms all over the world. We sell many different military themed items, but challenge coins are our specialty. Check out some of our items below. Oh, and you might ask, "How much is shipping?" That's an easy question. Shipping is free – worldwide!
Shop for more coins at these pages:
Challenge Coin Nation Challenge Coins
Challenge Coin Nation Stock Challenge Coins
Challenge Coin Nation Custom Coins
Challenge Coin Nation Blue Falcon Military Coin
---