What is a Tactical Monkey?
Tactical Monkey or Mil-Spec Monkey is a supply and outfitting company for military personnel and law enforcement officers. It specializes in designing rugged tactical gear and apparel that resist the harsh conditions needed for this uniformed personnel when performing their duties efficiently. The company also aims to boost the morale of our patriots both in training and in combat.
History

The company was founded by a military and tactical enthusiasts whom his friends fondly call Monkey. In his pursuit to somehow serve the army, he started using his artistic skill in creating morale patches in 2006. Monkey is one of the pioneers in designing patches for our military personnel. Morale patches on uniforms are not only worn in jest because it can also serve as identification. During the Civil War, mothers and wives were sewing patches for their sons or husbands. That was manual labor done the traditional way, and that makes each patch extremely unique. By the early 1900s, embroidery machines were invented which made the morale patches easier to create. Military units then started ordering patches in bulks which to be worn during deployments, at the decision of their troop leaders. Army's 81st Infantry Division is the first known unit to have worn uniform patches. Although embroidery machines have been fully established, patches were still scarce and designs are very limited. Monkey then decided to use his hobby to support the field that he admires. He used his expertise in design to create witty and funny military patches that easily attracted attention. What started as a passionate enterprise has grown into a successful business that has served in providing employment and entertainment.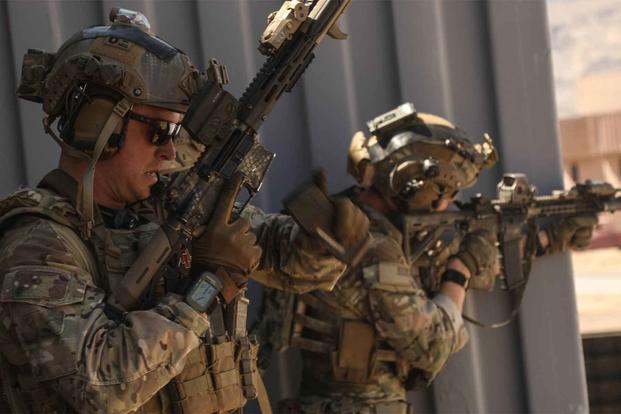 Facts
Tactical Monkey now offers a variety of products for service personnel. Even the general public has hopped on to the bandwagon in enjoying their products. They are not only selling morale patches but wear gears, equipment, and weapons as well. The company's success is owed to its excellent quality and attention to detail. Each product is tested to ensure that it effectively delivers the brand promise of providing items that resist harsh conditions. Their tactical backpacks are proven to one of the most favorite among service personnel and civilians alike. Direct Action Dragon Egg Backpack is one of the most popular in the bunch. Just as the name suggests, the backpack resembles a large egg with gradual curves that makes it easy to zip and stuff. It is perfect for backpacking travelers for its functionality and size that seems to allow you to bring everything. When it comes to rifles, you will drool at Tactical Monkey's product offerings. They even have gamer guns that provide endless shooting possibilities. For our law enforcement officers, wearing ample gear that guarantees their protection, especially in events of riots can avoid unnecessary deaths. The company offers vests in varieties, including ultra-light carriers that are so light you won't feel that you're even wearing it. Tactical Monkey is a business that started from creating amusing morale patches to the full-blown rugged tactical gear and apparel company that it is today.
---