US Air Force: B-1 Bomber Facts
The B1 Bomber is an aircraft with strategic bomber characteristics, with four engines and variable geometry wing, with a configuration that allows it to vary its shape depending on the conditions that are presented in flight, exploiting to the maximum the advantages of the aerodynamics of the wing in arrow at high speeds and avoiding its disadvantages at low speeds.
This bomber began to be used by the US Air Force in 1986, although the beginnings of its design were in the 60s, as a supersonic bomber with a sufficient range and load capacity that could replace a Boeing B-52, but it is in the late 80s when it is developed for low altitude raids, with its long range and supersonic flight capability at high altitudes.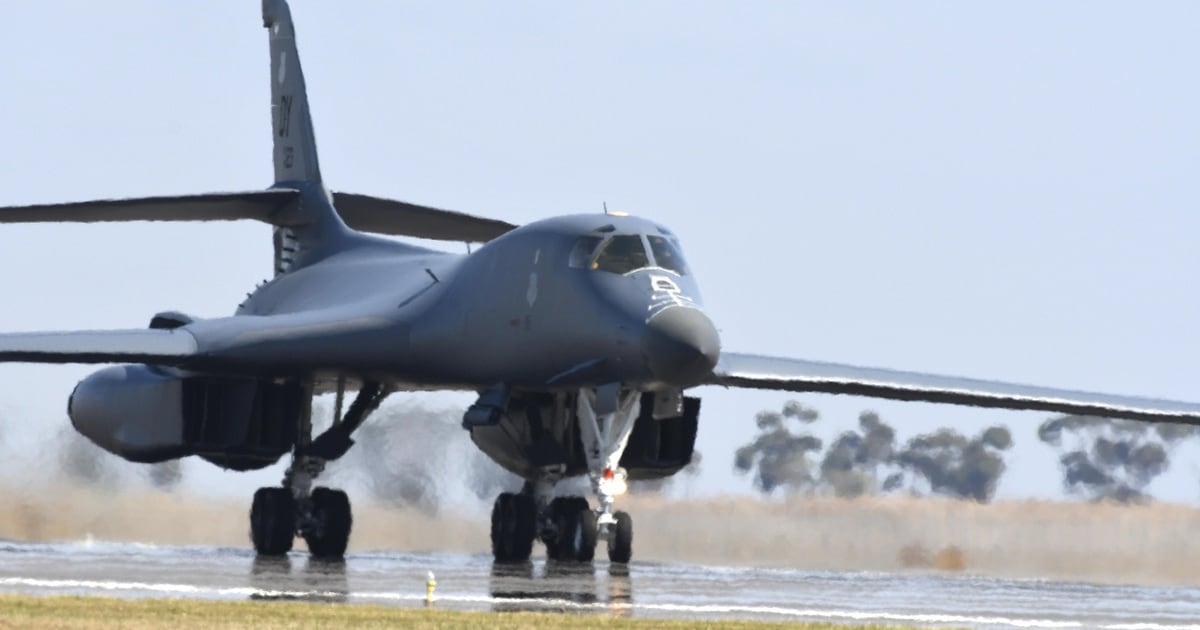 The Rockwell International company was in charge of the design and development of this bomber that was delayed in many occasions. The B-1A version was developed in the early 70s, although its production was cancelled in 77, then in the 80s the B-1B version was built, and it was put into service in 1986 as a nuclear bomber.
The variable wing configuration uses it to achieve high transonic and supersonic speeds, and increases its maneuverability and provides great fuel economy, and surprise capability, in low level penetration attacks.
Technical characteristics of the B1 Bomber
Crew 1 pilot, 1 co-pilot, 2 Systems Officers, one offensive and one defensive
External and internal load of 56,700 kg
Length of 44,5 m
Wingspan 41.8 m extended, wings collected 24.1 m
Height of 10.4 m
Empty weight of 87,100 kg
Weighing 148,000 kg
Maximum take-off weight of 216,400 kg
4 × General Electric F101-GE-102 turbofan
Auxiliary fuel capacity 38,000 liters
Maximum speed
1,340 km/h Mach 1.25 to 15,000 m of altitude
1,130 km/h Mach 0.92 to 60-150 m of altitude
Range of 11 998 km
5543 m radius of action
Flight ceiling of 18 288 m
Armament
81× Mk 82 241 kg
84× Mk 82
24× Mk 84
Naval Mines
84× Mk 62 Quickstrike
24× Mk 65.13
 Cluster bombs
30× CBU-87 CEM 89 Gator 97 SFW
30× CBU-103 104 105 WC MD
Satellite guided pumps
24× JDAM GBU-31
15× JDAM GBU-38
96× or 144× GBU-39
 Nuclear bombs
24× B61.13
24× B83.13
Missiles
12× AGM-154 JSOW surface air missiles
24× AGM-158 JA SSM cruise missiles
**B1 Bomber facts
He holds speed, load and distance records, and was recognized by the National Aeronautic Association as one of the top ten record holders in 1994
During Operation Desert Fox in December 1998 his baptism occurred by supporting actions against Iraq in this Operation
Participated in attack operations in both Afghanistan and Operation Iraqi Freedom
This powerful aircraft B1 Bomber, that was made to achieve twice the speed of sound at high altitudes and to transport nuclear bombs, short-range attack missiles and other deadly bombs, has its future in doubt. The high production costs, the operating and maintenance costs, the high flight costs per hour, the appearance of the B2 and the way in which the famous B-52 has been improved, put at risk the continuity of this wonderful jewel of the skies.
---