In 1941, President Franklin D. Roosevelt directed the Army Air Corps to accept black Americans into aviation cadet training. The Air Corps, like all other components of the United States Armed Forces, decided to segregate black aviators into all-black squadrons. By the end of World War II, nearly a thousand black Americans had earned their wings as Army flyers. Galvanized by the determination to prove their patriotism, valor, and skill in combat, these black aviators, forever called the Tuskegee Airmen, struck a significant blow against racism in America. 


The first Tuskegee Airmen to fight were members of the 99th Fighter Squadron, a unit commanded by black West Point graduate and future Air Force general officer Colonel Benjamin O. Davis, Jr. On Jan. 27, 1944, pilots from the 99th Fighter Squadron flew obsolete P-40s over the Italian city of Anzio and downed nine superior Focke-Wulf 190s. As the 99th Fighter Squadron continued scoring kills, the 332d Fighter Group, another unit manned by Tuskegee Airmen, arrived in Italy with obsolete ground-attack fighters. In the spring of 1944, these segregated units transitioned to Thunderbolts, and then to P-51 Mustangs one month later, when they began flying bomber escort missions. 

The 332d Fighter Group flew escort missions from June 9, 1944 until the Germans surrendered in the spring of 1945. By a large margin, the Tuskegee Airmen destroyed more aircraft than they lost. They shot down 111 enemy aircraft in air-to-air combat, losing 66 of their own aircraft to all causes, including seven shot down. A tribute to their skill, courage, and determination, the Tuskegee Airmen amassed a distinguished combat record on 200 escort missions into Germany. 

While the 332d Fighter Group fought in Europe, the segregated 477th Bomb Group, manned by Tuskegee Airmen, was activated in 1944 at Selfridge Field, Michigan. Their ability to prepare for war was hampered by frequent relocations and segregation-imposed training barriers. Nevertheless, the Tuskegee Airmen struck a significant blow to the poison of racism in America, fighting bigotry by their actions in the skies over North Africa, the Mediterranean, Italy, Austria, Yugoslavia, France, Romania, and Germany. With their record, they dispelled myths, opened eyes, rewrote history, and prepared the United States Air Force to be the first armed service to integrate racially.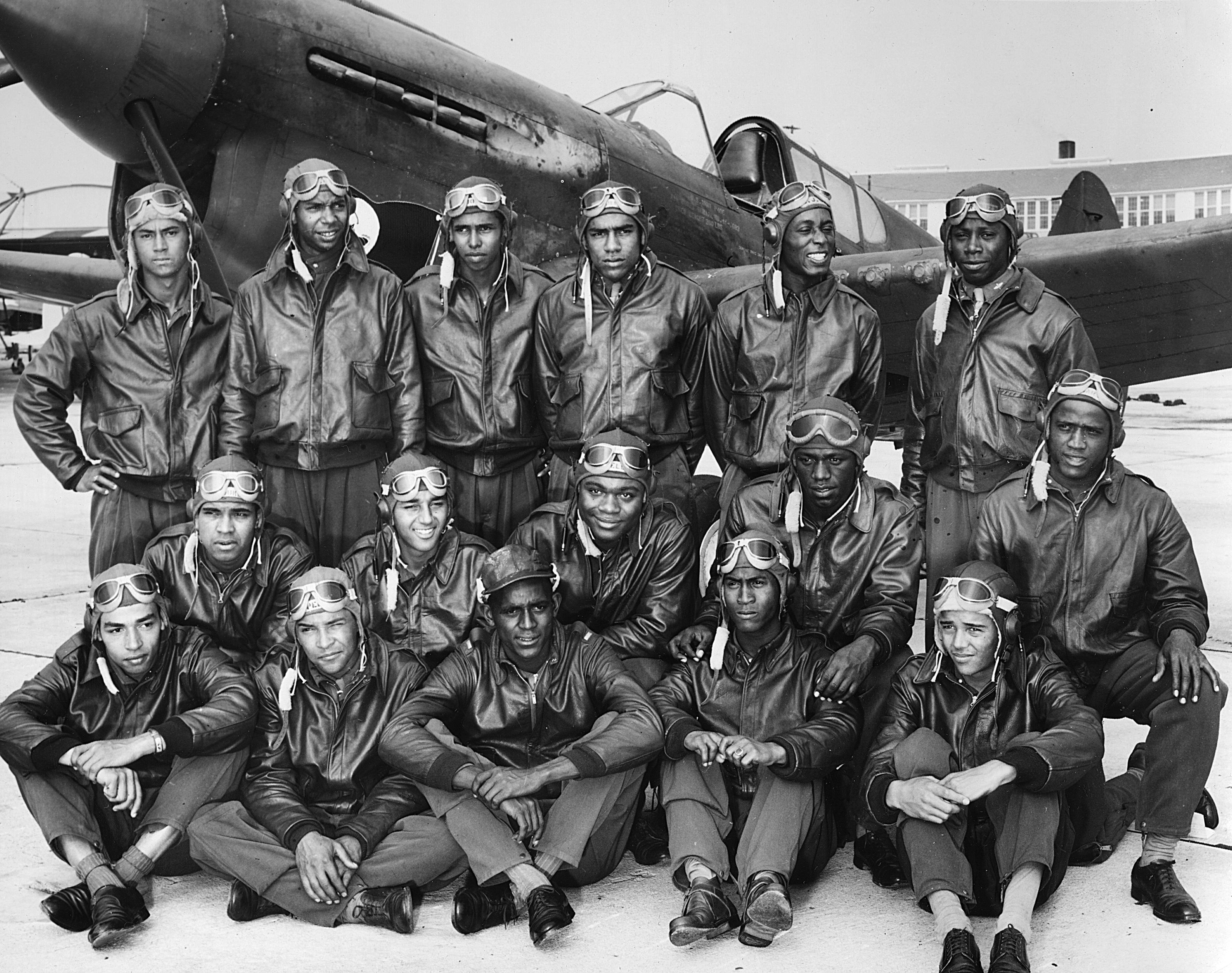 With custom challenge coin design from Challenge Coin Nation, you can create any type of challenge coin to commemorate any occasion, group, or individual. If you would like to create unique challenge coins, including those to represent the rich history and contributions of the Tuskegee Airmen, get in touch today. We can produce your own personal designs or work with you to create them.
---