John Basilone is one of the most respected soldiers during his time and he left a legacy that to this day stands alone and true.
Basilone was born on November 4, 1916, and he died on February 19, 1945. He served in the Marine Corps as a Gunnery Sergeant who later received the Medal of Honor for his valiant effort and heroism in the field of battle.
John Basilone Military life
Heroes are never born but they are made, John Basilone enlisted in the Marine Corps on June 3, 1940, right after serving some time in the army where he was deployed in the Philippines. 
When serving in the Marin Corps, Basilone was sent to Guantánamo Bay in Cuba in August 1943 during World War 2. Basilone's mission was to capture and hold the airfield that is now known as Henderson Field. 
When his comrades successfully captured the airbase, they were later forced to engage with Japanese forces for the next two months. The Japanese would do a series of air battles over the airfield and the Japanese also regrouped in the jungle in an attempt to re-take the airfield that was once lost to them.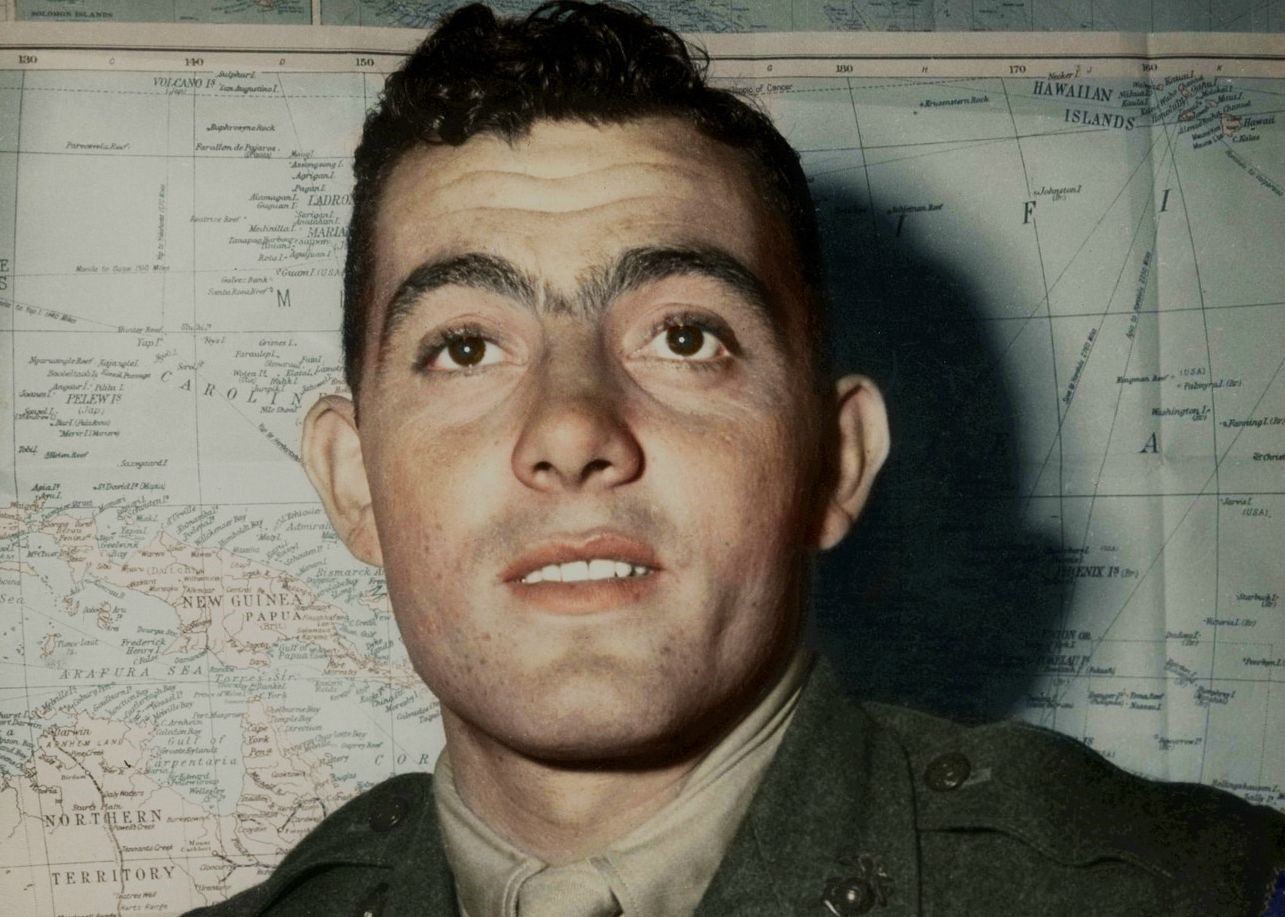 The Japanese then unleashed a full ground attack of about 3,000 Japanese soldiers and the attack would last 3 days. John Basilone tried to hold off the force as best he could until the reinforcements came. Basilone team kept fighting during those 3 days with no food or water. 
Out of all the soldier, only Basilone and two of comrades survived the battle. With Basilone's bravery, he singled handily went through the enemy lines to get more ammo so his team can continue the fight. 
When the dust settled Basilone killed at least 38 Japanese soldiers and for this brave act, he was awarded the Medal of Honor. 
However, John Basilone met his end on the field of battle when he returned to fight in the pacific. Basilone and his soldiers were pinned and Basilone alone had to make his way to the top of a house where the enemy was in and destroyed with grenades and demolition. 
He then had to go to the aid of a disabled American tank that was in the line of fire by the Japanese. Once there, due to the intense mortar fire, Basilone was killed by the shrapnel but not until he led the tank out to safety. 
For his bravery and sacrifice, Sergeant John Basilone was then awarded the Navy Cross and later laid out a legacy that will live on for a lifetime. 
The Legacy
Once news spread of his heroism his hometown of Raritan, New Jersey names the high school that he attended under his name. They also build a statue of Basilone holding a machine gun in Raritan and a plaque over in the United States Navy Memorial in D.C.
Every year in Raritan, New Jersey they have an annual parade in Basilone's honor. 
The Quote That Will Forever Live On
John Basilone was very well known for his quote that states "Never fear your enemy but always respect them"
This quote would have people say it till now. Due to Basilone's bravery, his comrades would say that he never showed fear and that is why he did everything he could to try to protect those he loves and his comrades. 
Basilone showed tremendous respect to those on the battlefield and never once showed any type of hate and resentment. John Basilone will live on throughout time for this quote and also his act of bravery. 
---