James Mattis is commonly known as the former Defense Secretary who commanded military forces in the Persian Gulf War, War in Afghanistan, and the Iraq War. He was given the nickname "The Mad Dog" by the press and not by former president Trump like what others may believe. 
 He was given this nickname due to his remarks he stated to the press. 
Mattis stated to the press "be polite, be professional, but have a plan to kill everybody you meet" and "a good soldier follows orders, but a true warrior wears his enemy's skin like a poncho.". With this quote, he was then labeled as the Mad Dog secretary. 
Formally he was referred to the call sign of "Chaos" from his troops due to James Mattis's outstanding solutions to listening to his troops.
The Mad Dog's Military Career 
James Mattis enlisted into the Marine Corps back in 1969 where he attended the Central Washington University while in the ROTC program. He graduated with a bachelor's degree in 1971, he was employed as the second lieutenant in the upcoming year. 
While in service Mattis was given the Bronze Star for Valor and when he was promoted to colonel, he also received one of the highest known honors in the Marine Corps. He received the Edson's Eagles insignia which was first worn by Marine Raider Merrit.  
With his 44-year long career in the Marine Corps, James Mattis was able to climb the ranks to become a four-star general. 
When Mattis was promoted to general he then led the 1st Marine Division in the Iraq War. 
James Mattis As the Secretary of Defense
Under the service of former president Trump, James Mattis was known to be one of the highest decorated cabinet members in the senate. The reason why Mattis resigned was due to Trump's decision to pull American troops out of Syria as well as Mattis believed that trump had betrayed his allies. 
In December 2016, former president Trump saw what James Mattis had to offer and was chosen by Trump to serve as his secretary of defense. It wasn't until January 20, 2017, where he was officially appointed as secretary of defense. James The Mad Dog Mattis then resigned before his term ended on January 1, 2019. 
In his times in the pentagon, James Mattis was praised by his colleagues for having a brilliant mind and a profound knowledge of strategy.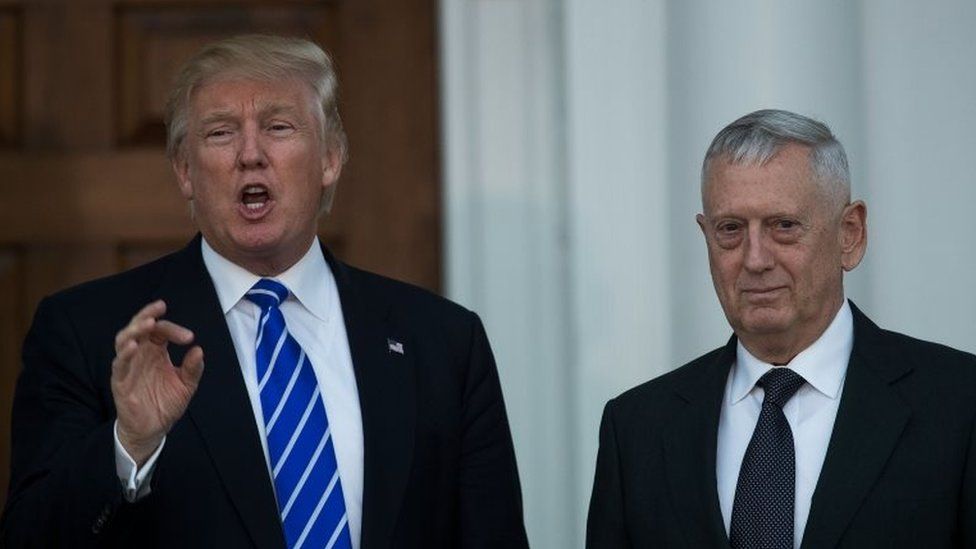 What James Mattis did during his service is extraordinary and unprecedented. Many were inspired by his heroism, courage, and valor where they have started to produce mementos to his name. 
 This amazing bottle opener has amazing detail that captures the essence of the Mad Dog James Mattis. With its elegant and colorful design, the bottle opener is sure to capture all of everyone's attention and spark up a conversation. 
 With its 3-inches in size, you will be able to take the opener with you anywhere you go.
---