Did you know about the Verizon Military Discount?
Verizon is a cell phone operator in the United States, founded in 2000, is the largest company of its kind, currently its customers exceed 80 million, among the services it provides highlights the one that provides to the U.S. military and veterans, called Verizon Military Discount, are special discounts that are transformed into economic benefits for them.
Who can benefit from Verizon Military Discount?
Currently, these Verizon Military Discount services are provided to
All divisions of the United States Army

Marine Infantry

Us Navy
Us Air force

The Coast Guard

Commissioned Officers of:

National Oceanic and Atmospheric Administration

 Public Health Service

Military reserves

Veterans from any division

Gold-Star Family

Cadets of all forces
What is the value of Verizon Military Discount offerings to military and veterans?
The first thing the beneficiary of the discount has to do is complete a registration on the company's platform. The discount for unlimited data plans will depend on the number of unlimited plans the user has.
The Verizon Military Discount works for those who have registered for plans prior to May 8, 2019, for Start Unlimited, Play More Unlimited, Do More Unlimited, Get More Unlimited, Go Unlimited, Beyond Unlimited, Above Unlimited and Just Kids.
You will get a $10 discount for each account with one phone, if you have two or three phones you will get a $25 discount, and if the number of phones is more than three you will get a $20 discount.
If the registration was made after May 8, 2019, the discounts are the same as mentioned above, and if the registration was made before June 18, 2018, in plans such as Go Unlimited and Beyond Unlimited the discount will be $15 regardless of the number of lines you have.
For all other Verizon Military Discount plans, the discount is 15 percent of the monthly charge. For prepaid and promotional plans, the discount is not granted.
Being a military or military veteran allows you to also receive discounts on other services and accessories such as the Internet at 25 percent if ordered through your My Verizon account, and 10 percent if purchased at Verizon Wireless stores.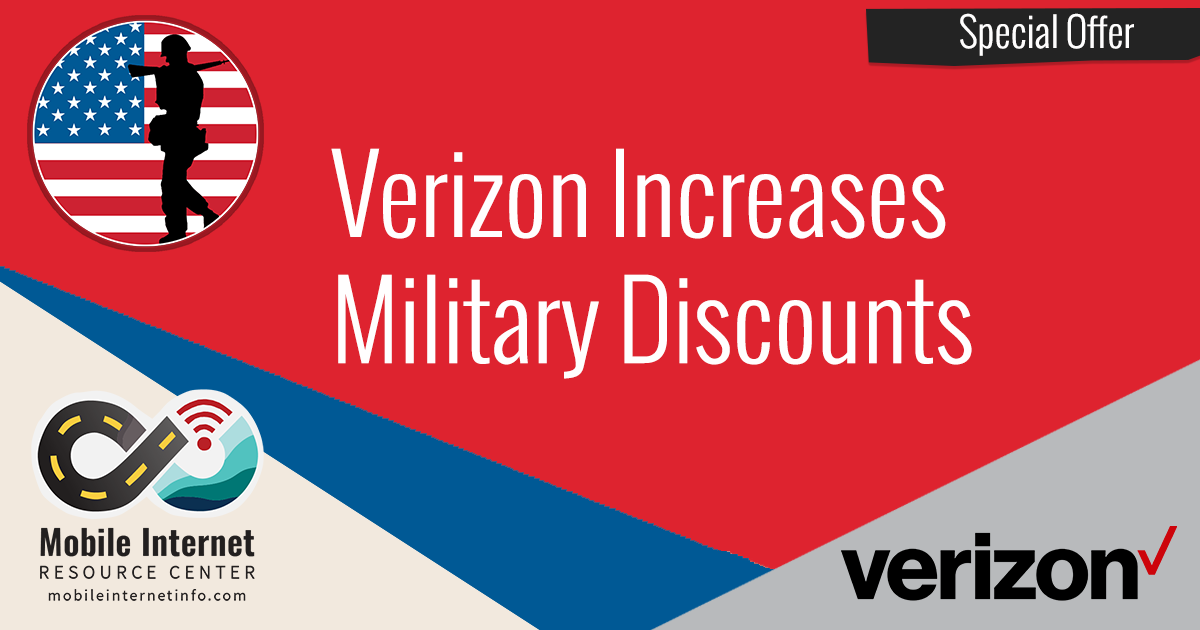 There are only two requirements for access to Verizon Military Discount and U.S. Military Veterans.
If you are receiving Verizon discounts from another employer, you will not be eligible for the military discount.
Gold Star Family members, if they are spouses or close relatives, have the option to register for the military discount without the need for the non-military owner to qualify, a Form DD-214 must be completed for military discount eligibility to be valid.
Verizon has other services available to military personnel, such as priority calling, when calls are made from the military's mobile number registered in its name, as well as a line backup service, which is useful when military personnel are deployed to other areas.
Finally, it is important to note that Verizon does not extend the service contract by validating the discount.
Written by: Rosa Castellanos
---